StuckSucks

-

1-9-2018 at 04:45 PM




---
basautter

-

1-9-2018 at 07:04 PM



Very cool! Thanks for the heads up


---
TMW

-

1-9-2018 at 10:05 PM



El Ray Network is channel 341 on Direct TV. It list two shows. At 1pm PST there is a one hour Baja Desert Championship which is the qualifying part before the race and at 2pm PST there is a two hour Baja Desert Championship which is the race.

I have my recorder set.
---
StuckSucks

-

1-11-2018 at 01:30 PM



Looking forward to watching the COPS Racing #250 Trophy Truck Spec kick some serious butt on the way to La Paz. When he passed me at La Purisima, he was 20 minutes in front of the #2 guy in class -- that was such a long lead, I was confident I must have missed someone or something. Not only did he win the class, but he was the 13th finisher overall.

We had a little mix-up at the BFG pits which cost the #250 about two minutes. Steve Hengeveld was driving at the time and he was super gracious with the goof.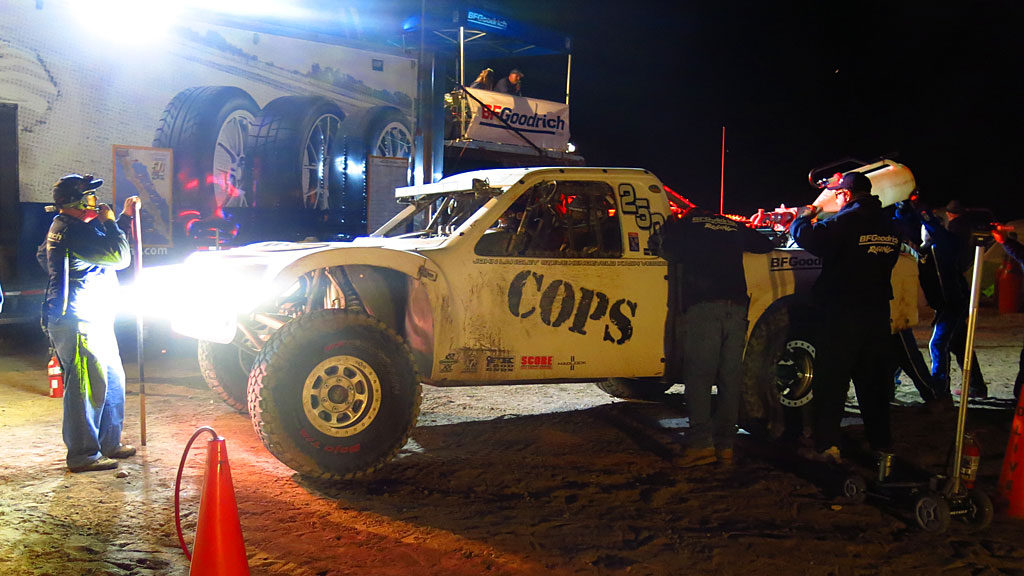 ---