BajaBlanca

-

6-13-2018 at 07:59 PM



My student Cristina, who is majoring in marine science, wrote to me yesterday to share her grades.

Here college is defined by semesters, there being 9 total and she just finished her 2nd semester - so she is now a sophomore starting in August.

To say I was happy when I got this college report card for this past semester, is putting it lightly. I am over the moon happy and have a sense of awe at her intelligence.

The one grade that is missing still she was told is 86 - she told me that she was sorry it was so low (it = B). I think we can agree we have a high achiever on our hands!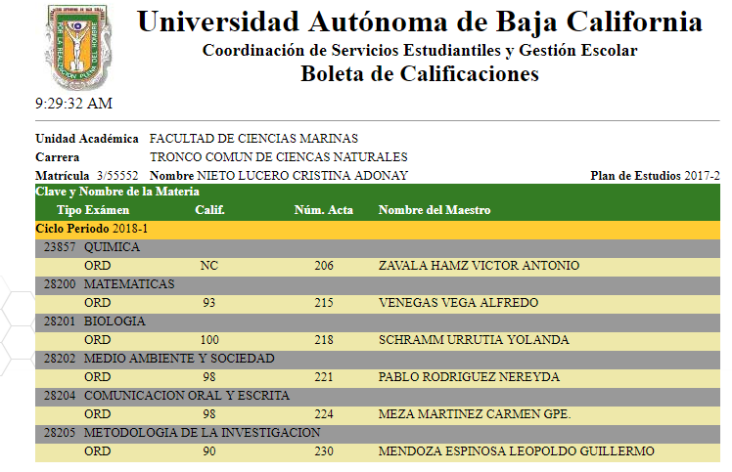 ---
MMc

-

6-14-2018 at 07:26 AM



YEY! I wonder how different their lives would with out you being there and doing what you do. You are very special.
---
BajaBlanca

-

6-14-2018 at 09:51 AM



I know, right? Cristina's Mom works in a factory and her dad is an oyster farmer here in La Bocana. He is NOT part of the cooperative, just a worker, as such he makes minimum wage.

Just to compare apples to apples: Clarissa just graduated this past February in Marine Biology and within the next 2 weeks will hear back from a Marine Turtle research group as to whether she will be hired. Her twin sister, who had to drop out of the scholarship sponsorship when she got pregnant, now has 2 kids and will take a course to become a manicurist. She would have been a lawyer already had she finished her studies!

Here is a photo of Clarissa that the research group just posted on facebook: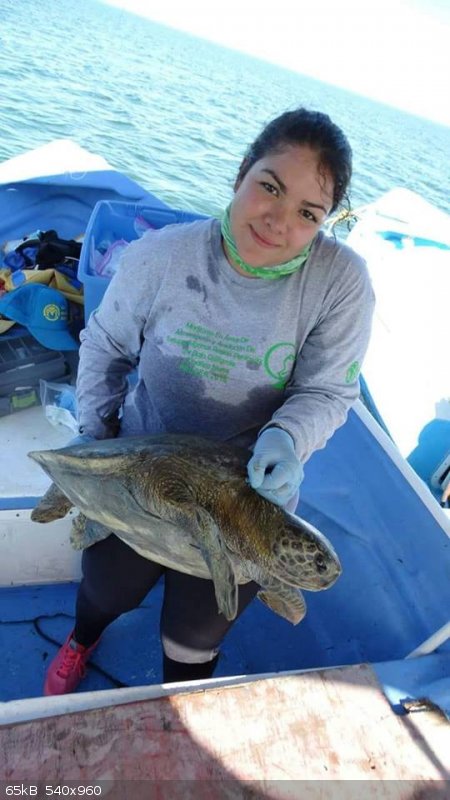 Now, the truth is that Life is not all roses....one of the students who started out with Clarissa contacted me a couple days ago and he is not sure if he will graduate this year due to not having passed some English classes! OMG I am in a panic and thanks to a recent cash donor, hired a tutor who will work with him to hopefully get him to pass the exams at the end of this month.

He still has a thesis to do but the school gives students a whole year after they graduate to do this, if they haven't managed to do it beforehand. I just changed my rules to the scholarship program so that every student from now on must finish his/her thesis within the 4 years.

Over the years I have had many students like Clarissa's twin drop out of the scholarship program before they even started - usually because they weren't used to having someone really control their activities both at school and outside of school. Two days ago, Les and I went to Santa Rosalia and met up with Ramiro who is about to enter his last year in college. He told me that he was grateful for my sponsorship and that he realized how lucky he was: all the students who had decided not to stay in our group had dropped out of college.

So very sad. This year alone, two students who would have started in August have dropped out, both think they can go it alone. It simply astounds me, but better now than later!


---
MMc

-

6-14-2018 at 10:07 AM



You open the door, they have to walk through it and do the work on the other side. When they do it, their place in the world is very different.
---
TMW

-

6-14-2018 at 11:56 AM



Thanks Blanca for the update.
---