BajaBlanca

-

12-30-2018 at 11:06 AM



It was an amazing 3 days filled with activities and fun events, especially for the kids. Everything we did was carefully prepared and it took many meetings to make the magic happen!

The theme was both DAY OF THE DEAD and everything Mexican, so we had the elementary school dance kids come and dance for us. On their breaks, look what they did: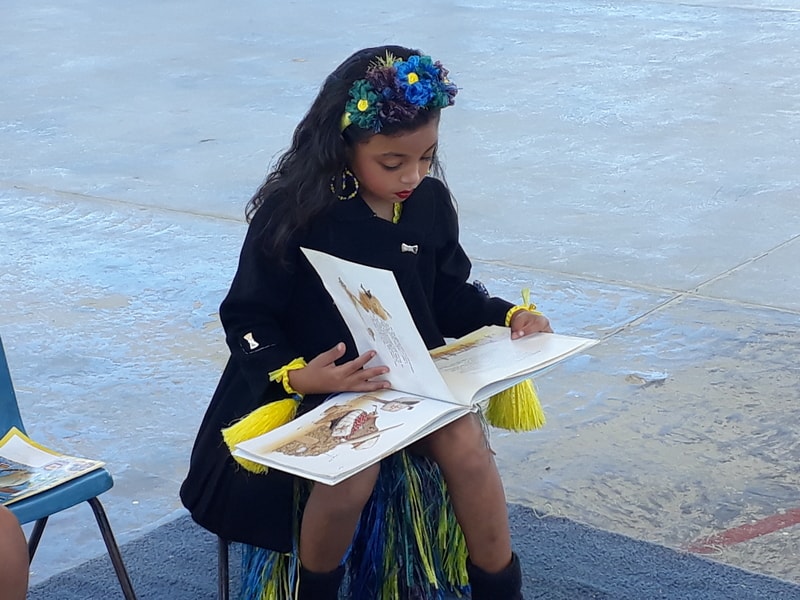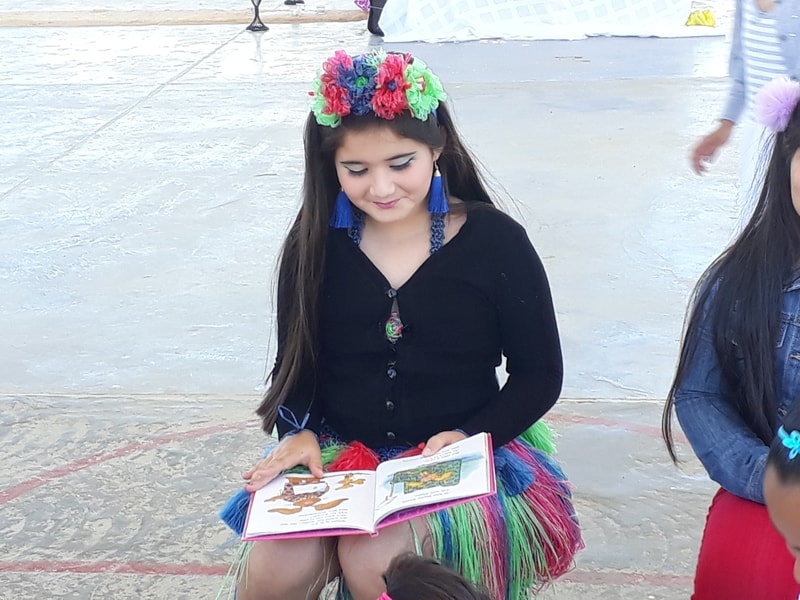 We also had the high school students who participate in traditional Mexican dance come and perform: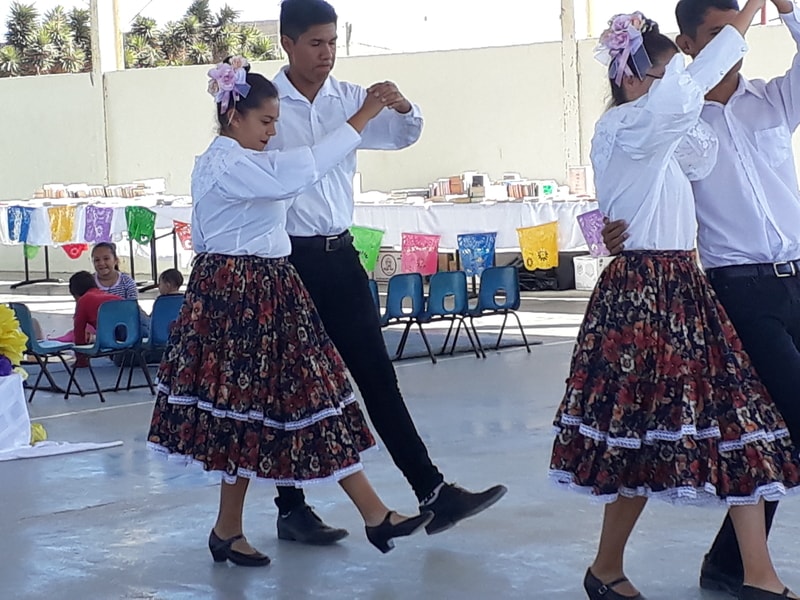 We prepaid local, very small vendors to produce their specialty. Here are the day of the dead cupcakes!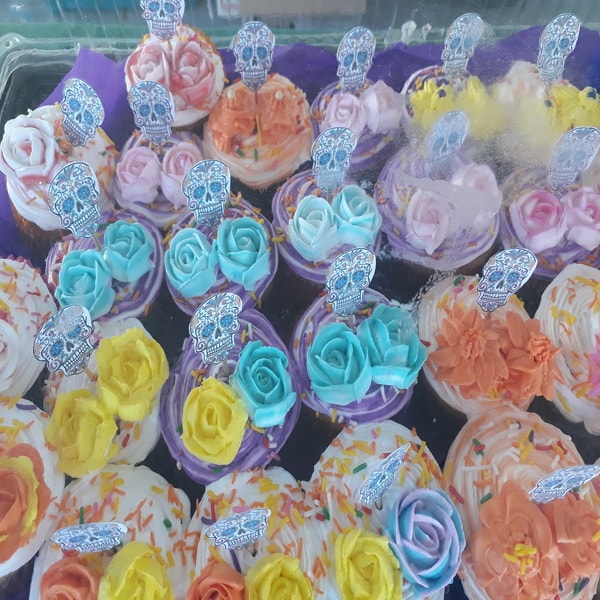 This was the first group of kids that came to look at books, we were unlucky that the cooperative did not pay everyone on the Friday. The turnout was small but highly effective and I bet next time LOTS more parents and kids come. The layout that the couple who own the bookstore in Guerrero Negro created was incredible and really inexpensively priced. Her passion is to make books accessible to all kids and the average price per book is $2 dollars.


The first kids to come: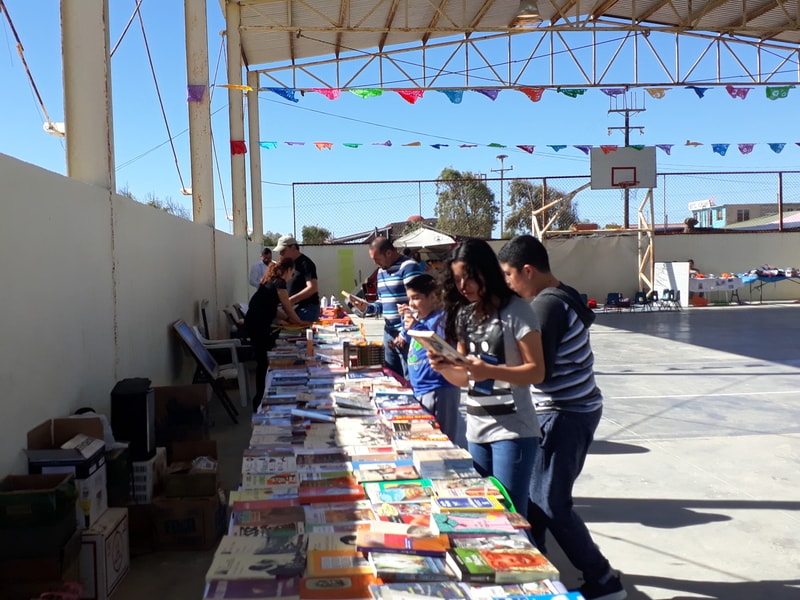 I was given a donation to buy a set of quite varied books for the 7th graders. Can't beat the price at $2 a book! She have us 20 books for 40 dollars and here are the kids on the day they got them: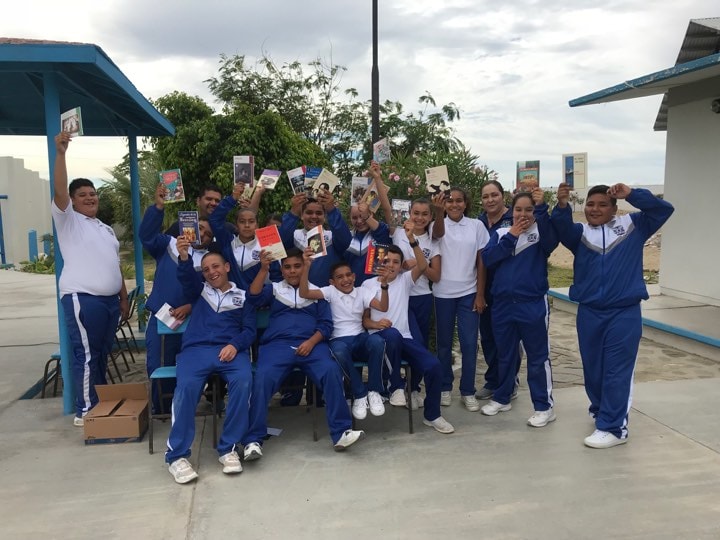 TO BE CONTINUED
---
BajaBlanca

-

12-30-2018 at 12:26 PM



I wanted to include the foreigners who live in La Bocana to a special event, so I invited Juanita (JANE BEARDS) from San Ignacio to come and talk about her recently published book with an emphasis on how she ended up in Baja in the first place. The talk was really interesting and I learned something new after almost 13 years of knowing Juanita.

When she was younger and still working, she cashed in a bunch of investments and went to publishers to buy books in Spanish for elementary school kids. She subsequently spent years distributing over 18 thousand - EIGHTEEN THOUSAND - books. She kidded that she slept on top of the crates in her vehicle to be able to drop off the books all over Baja.

If you are lucky enough to meet her at her museum in San Ignacio, take her to lunch or bring her a surprise, and buy her book! She is truly a treasure to humanity.





Jane giving her talk in English, she is second from the left and all the gringo peeps in La Bocana came, I was so happy!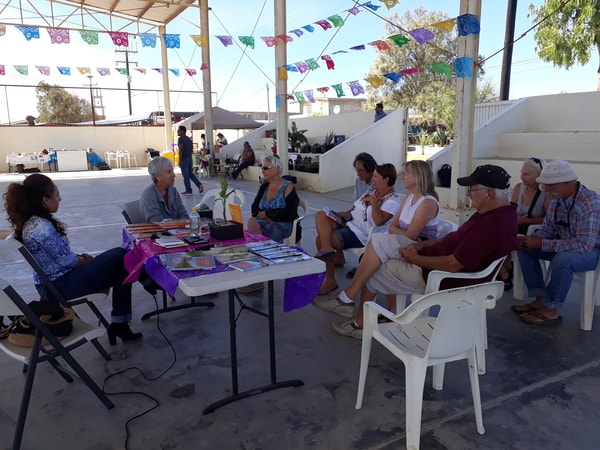 This is her book. It has English on one side and Spanish next to it.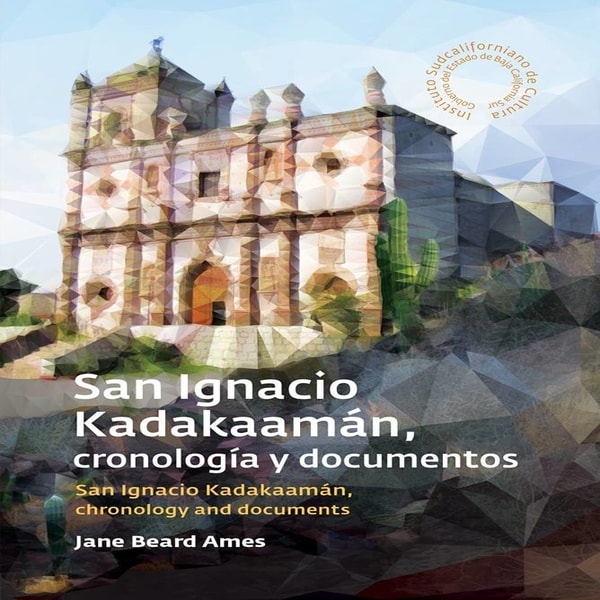 My personal goal was to have kids reading and being read to for 3 days straight. I negotiated with my scholarship students to come in groups of two Friday, Saturday and Sunday. My partners in preparing for this book festival were shocked when I explained that I would set out a huge blanket and have the books in the middle for any kid to browse any book. You would have thought I had asked them to let the kids take drugs!! They did NOT like the idea at all but I had just read an article that sais that this was one of the best ways to give kids the freedom to pursue whatever reading genre they were attracted to. I put my foot down and said THIS IS GOING TO HAPPEN. So, we compromised: they brought a carpet instead of using my brand new thick packing blanket that was actually donated by a bajanomad...but I digress. They brought little chairs where I was going to have the kids sit on the ground, whatever - there is a cultural gap here somehow.

At any rate, the library was closed (who knows why) and my students were supposed to bring books from there. so, every day I borught my huge collection of kids books and put out 30 plus books in English, different ones every day. That kid corner was busy all day long from beginning to end of the day!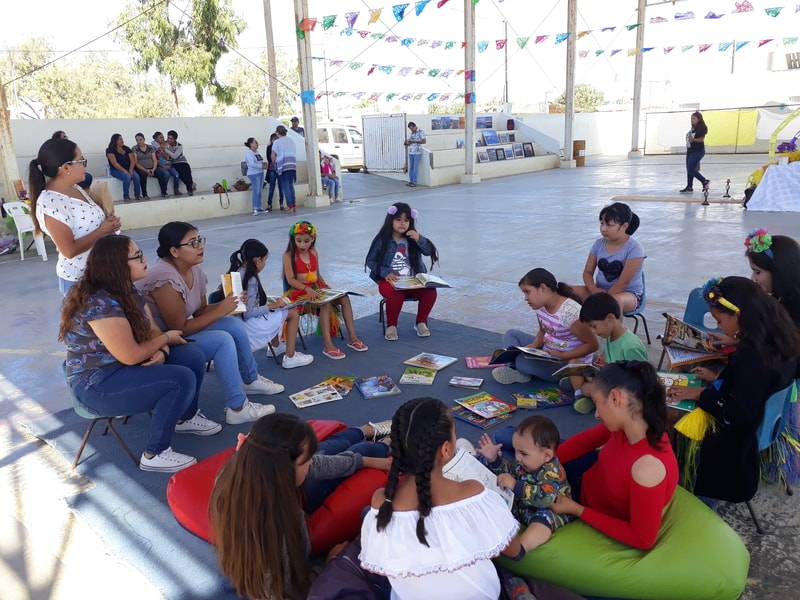 Les and I have done so much traveling throughout Mexico that I had my scholarship students prepare material on the various states we have been to and I brought the arts and crafts from each area. The idea is to get the kids to dream about traveling around Mexico as well as abroad. The adults liked it more than the kids! Every day was a different set up and for next time - more tables are needed, it was too small to fit everything in a way to attract the younger ones:











Here is a photo with the 8th grade teacher who came to pick up her class set of THE DIARY OF ANNE FRANK, a generous donation I got! All the other years, the kids had to buy their own books and every year it was a struggle for some of the kids and embarrassing too. Now, the class has a set and all students will be able to enjoy this literature which is part of their history lesson as well.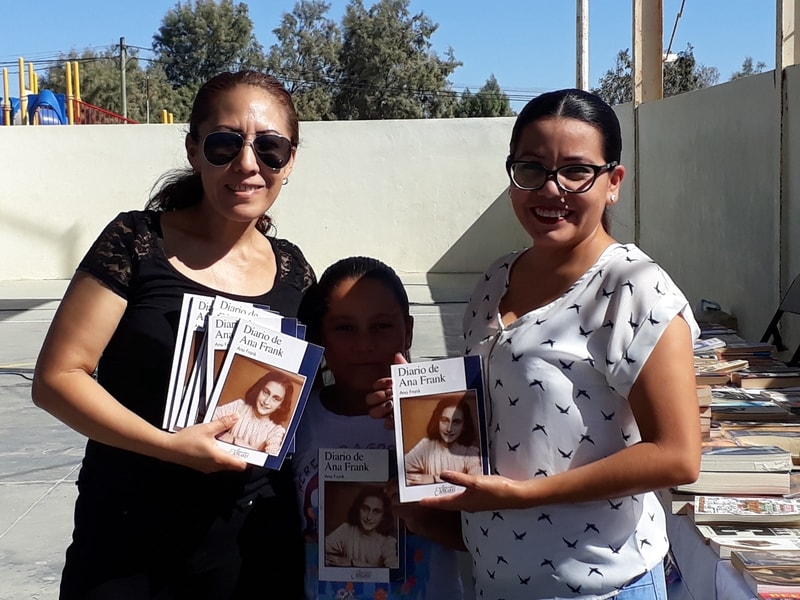 Another part of our book festival, on the 3rd and last day, was games with kids. Aracely, the owner of BAJABOOKS GUERRERO NEGRO, who promotes these book fairs everywhere she can, has partnered up with the owner of this rancho near Vizcaino. I have not been there, but they have a ranch for kids to spend weekends with pools etc. and the guy who runs it sells jams and honey as well as works with kids.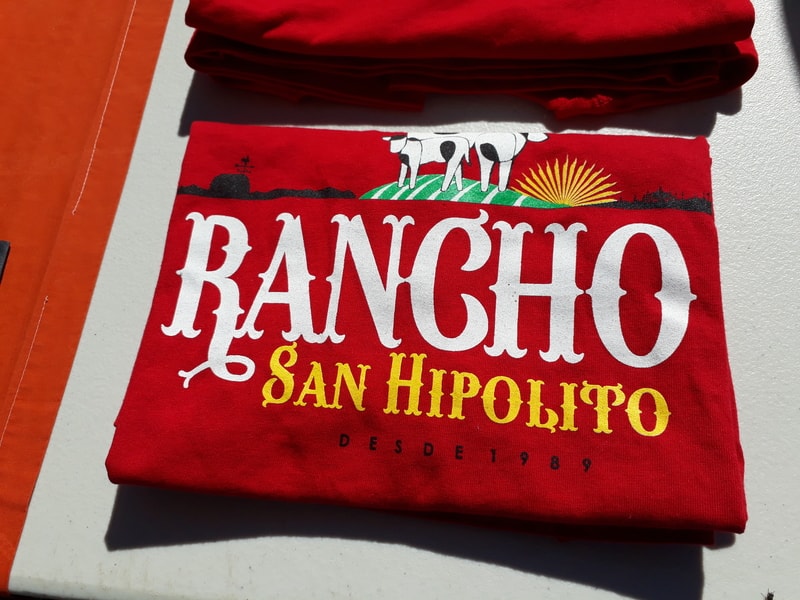 So, he came to our festival and played with the kids. He is so talented and had them all participating and laughing away. In the middle is Nachito (we had his parents come to sell plants towards his hearing aid) and in the all blue t-shirt is a kid who is clearly autistic and who had a BLAST that day. His transformation was so visceral that I was blown away. In this particular game, they were pretending to be spoons.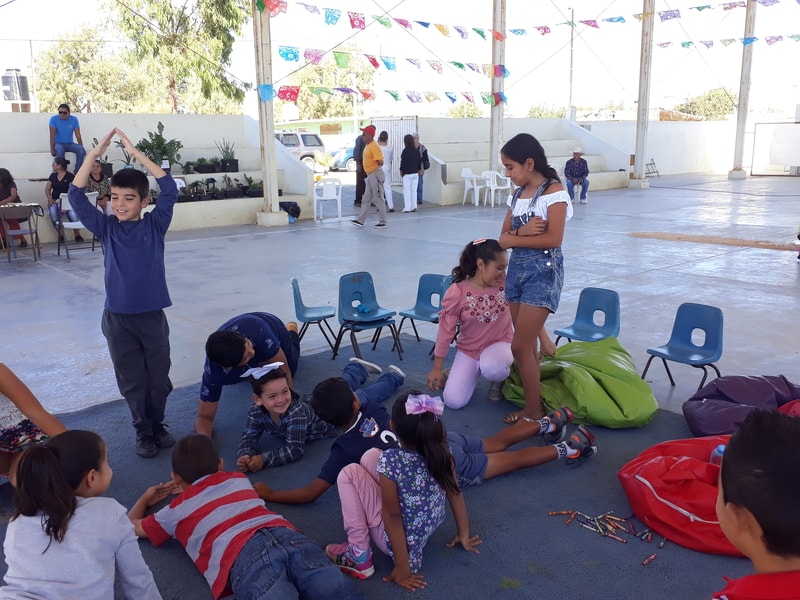 There was so much more but I think you can see that is was an amazing 3 days, If anyone wants Aracely and the group to come to your town, she will! One has to sponsor room and board and of course the location but they do a spectacular job.

Thanks to all that helped with books for the 7th and 8th graders, and I sponsored 3 more expensive books for the future scholarship recipients. They wanted something different to read and were chomping at the bit! If anyone wants to sponsor the 9th graders at $40 bucks, adelante!!!!
---
David K

-

12-30-2018 at 12:36 PM



Great!
---
TMW

-

12-30-2018 at 02:28 PM



A wonderful thing to do, Thanks for sharing.
---
Purdyd

-

12-30-2018 at 03:37 PM



Amazing work!
---
BajaBlanca

-

12-30-2018 at 03:45 PM










I have wanted to do this report forever but the internet in La Bocana has been even worse than normal and I wasn't able to.

That's one of the perks (nooooooooooooooooot) of being in such a remote village.
---
Bubba

-

12-31-2018 at 06:32 AM



Lots of happy kids, well done!
---