David K

-

1-8-2019 at 04:55 PM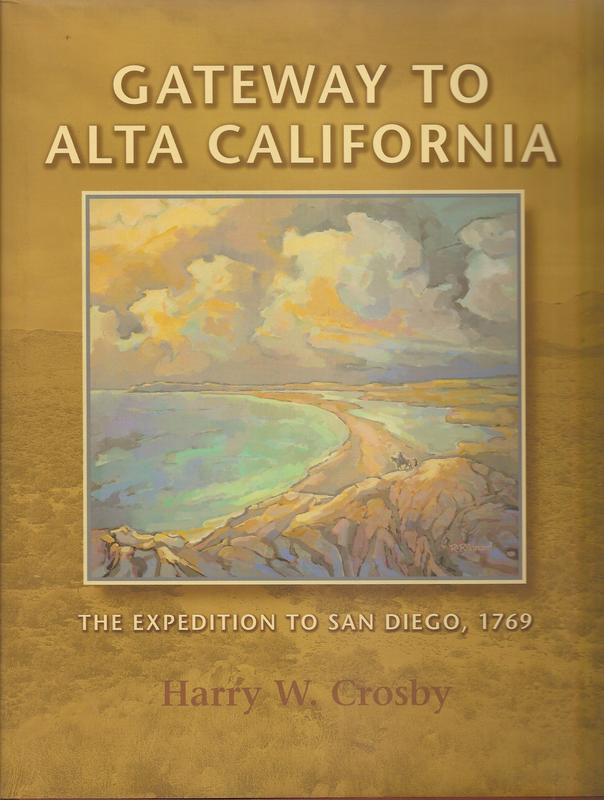 Harry Crosby, famous for researching and traveling El Camino Real in the 60s and 70s and also the Cave Painting books and more created his final Baja trail research book published in 2003. Gateway to Alta California details precisely the route used by Junípero Serra and others to travel from the new 1769 mission of San Fernando de Velicatá to San Diego by way of diaries kept by those in the two expedition parties and then modern travelers with GPS.

Crosby compares the old with the new. There are a series of highly detailed maps and biographies of those in the expedition. The route Serra took was well inland of the mission road established soon after, to a point just north of Colonet. The remainder of the track to San Diego was on or near the mission road and today's Hwy. 1.

Sunbelt Publication just put the book on special with a healthy price discount: https://sunbeltpublications.com/shop/gateway-to-alta-califor...

While you are shopping there, be sure to get this one too, if you don't have it already!

https://sunbeltpublications.com/shop/baja-california-land-of...
---
David K

-

1-10-2019 at 09:08 AM



IF "BAJA" was in the title, it may have helped? I know a lot of Baja people love to collect Baja books. Some other great books do not have Baja in the title (3 of Graham Mackintosh's 4 books and Mike Humfreville's book).

The book is almost entirely set in Baja California, which was the "Gateway" to Alta California. The details are fascinating reading from three different diaries of 1769 travelers and then the modern GPS location of these places found and spotted on topographic full-color maps.
---