BajaBill74

-

1-10-2019 at 07:22 PM



This may just be on the mainland, but gas pipe lines have been shut down due to theft. There are closed stations and very long lines at those that are not closed.

The CNN article can be found at ............
https://www.cnn.com/2019/01/10/americas/mexico-gasoline-shor...

Does anyone know of gas shortages in Baja?
---
No shortage in Baja - Yet
bajaguy

-

1-10-2019 at 07:38 PM



http://www.ensenada.net/noticias/nota.php?id=55555
---
pacificobob

-

1-11-2019 at 07:52 AM



filled up in todo santos last night. i was the only customer in sight.
---
thebajarunner

-

1-11-2019 at 09:30 AM



There is so much swapping of gas back and forth across the border that I doubt if stations along the frontera would be affected.
You may be burning Long Beach gas out of a Pemex and Pemex gas when you buy it in Anaheim
---
David K

-

1-11-2019 at 10:32 AM



I wish we had pure Pemex gas in California! This ethanol diluted junk is no good for the cars, gas mileage or the environment. I guess it is ok for corn farmers, however?
---
willardguy

-

1-11-2019 at 10:36 AM



"There will be no retreat, not one step backward," Lopez Obrador said. "We are going to confront this problem." He had previously estimated that illegal taps drilled into government pipelines and theft from refineries and distribution depots cost Mexico $3 billion per day.


and we complain of short liters at the pump!

---
ehall

-

1-11-2019 at 10:37 AM



No gas pipelines to tap and steal from in most of Baja.
---
BajaTed

-

1-11-2019 at 11:14 AM



I'm going to give kudos to ALMO for trying to take on the endemic corruption and graft that has held Mexico down for too long.

This is Mexico's version of wall politics.

He shutdown the gasoline pipelines full of illegal hot taps, if public indignation is enough they will help the military patrol the pipelines until there integrity is renewed and everyone can get gas from only gas stations.
---
And we thought Trump was big on exaggeration
thebajarunner

-

1-11-2019 at 12:09 PM





$3 billion per day would cap out at something above $1 trillion per year.....
Whew, who knew that Mex gas was that profitable....

(And yeah, just to balance it out so this does not get US political, Trump has been know to stretch the truth a tad, on occasion.....)
---
willardguy

-

1-11-2019 at 12:20 PM





lol....yeah thats a big number. in the OP CNN story they reported 3 billion a YEAR. now, are they talking peso's or dollars?
---
TecateRay

-

1-11-2019 at 03:42 PM




Then what is in that pipeline I ride next to east of Tecate?
---
David K

-

1-11-2019 at 03:47 PM



"Most of Baja"... just not the couple miles parallel to Hwy. 2.

---
joerover

-

1-11-2019 at 04:00 PM



not for me-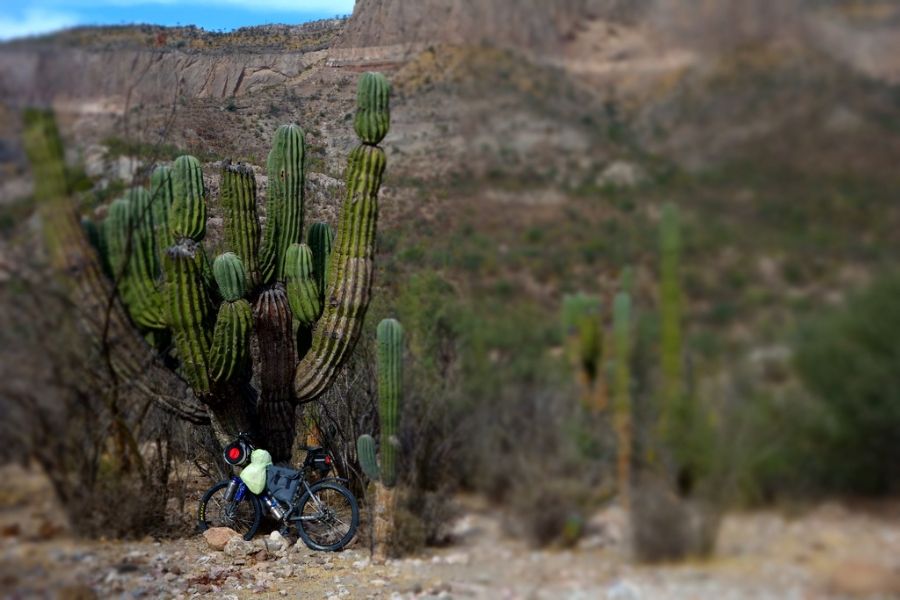 ---
thebajarunner

-

1-11-2019 at 06:57 PM



David K is right on about the ethanol issue
Jay Leno wrote a blistering op/ed piece last year in Autoweek about the ravages of ethanol on older engines.
The modern ones are apparently o.k.
But if you have a macho motor, this crap will dry out your seals, gaskets, etc and you will soon be in re-build mode.
Meanwhile the price of corn goes straight up and the pobres who depend on it as a staple are really hurting
It especially hit hard in Central American countries where they live on a corn based diet.
---
Hook

-

1-11-2019 at 07:31 PM





It's probably natural gas.

The areas with shortages must be areas where there are no foreign oil company filling stations. In my area, Arco has replaced about 30% of the Pemex stations. I was asking the gas jockey about the Arco gas this AM and he said the diesel going into my truck was from Texas.

When I lived in SoCal, it was rare for an Arco station to even carry diesel.
---
Pipeline
bajaguy

-

1-11-2019 at 08:09 PM



There is a 10" product pipeline from the Bulk plant in Rosarito to a distribution facility in Mexicali..........not sure of the route
---
Getting Gas can be a Blast
MrBillM

-

1-21-2019 at 12:50 PM



Read about this in the L.A. Times Sunday. Filling Jerry Cans from a 20-foot geyser while getting soaked seems a bit hazardous. One spark and everybody goes boom:



[https://www.reuters.com/article/us-mexico-fuel-theft-casualties/mexico-pipeline-explosion-killed-89-pemex-defends-response-idUSKCN1PF1EC]
---
David K

-

1-21-2019 at 12:58 PM





We saw it being installed along the south side of Hwy. 2 where the Laguna Salada road heads south.
---
willardguy

-

1-21-2019 at 01:20 PM





they're thinking putting it in trucks is a solution.

http://www.el-mexicano.com.mx/informacion/noticias/1/2/nacio...
---
mtgoat666

-

1-21-2019 at 03:12 PM





Re pemex being "better..."
Ethanol in gasoline does 3 things:
Increases octane, so the provider sells lower octane gas ("crappy" gas, would be your word) with octane bumped by addition of ethanol;
Burns cleaner (better air quality); and
Satisfies a political constituency (not a bad thing, every major industry has its political hook, thats life in usa, dont like it? Vote for the other guy

)
---
David K

-

1-21-2019 at 03:24 PM



Corn should be grown to feed people and animals and not to satisfy some political goal. Since ethanol LOWERS fuel mileage, how does burning more fuel become a better thing? In Bizzaro world maybe?
---
mtgoat666

-

1-21-2019 at 03:30 PM





Is this leno guy a mechanical engineer?



Older engines are polluters. Nothing wrong with their demise, some might say their disappearance from use is good for our air

---
mtgoat666

-

1-21-2019 at 03:33 PM





If you cared about conservation, you would be for mandatory fuel economy improvements!

Cleaner air is better than minor efficiency decrease!
---
John Harper

-

1-21-2019 at 03:54 PM





Not to mention the federal corn subsidies and the cost of producing ethanol being a net loss. I read an article years ago that sugar cane is about 8 times more efficient at making ethanol than corn. I believe that is why we restrict Brazilian (sugar cane) ethanol imports. To "support" our farmers, err, agribusiness corporations. High fructose corn syrup, ethanol, etc.

Sugar cane is also very easy to grow, I wonder why we don't use more for ethanol, since we subsidize the sugar industry as well. Who knows. Politics for sure, David.

Here's a comparison, notice the reduction in gh gases, less acreage, etc., with sugar cane ethanol. Closing remarks sum it up well.
http://large.stanford.edu/courses/2010/ph240/luk1/

John



[Edited on 1-21-2019 by John Harper]
---
chuckie

-

1-21-2019 at 04:21 PM



Sugar cane is easy to grow? Hmmmmm?
---
John Harper

-

1-21-2019 at 04:23 PM





I believe I read that as well, yes. Of course, it may be water intensive to some extent, I do not know. Considering it was an early crop for plantations, I assume it must have been a fairly hardy crop. I have heard that working in the sugar cane fields was the worst job of all. Razor sharp leaves. I think I saw a short documentary on TV not too long ago about the sugar cane plantations. Ugly.

John

[Edited on 1-21-2019 by John Harper]
---
chuckie

-

1-21-2019 at 04:31 PM



You might want to do a little more research on US Sugar production...
---
willardguy

-

1-21-2019 at 04:35 PM



daddy chopped that sugar cane and one day he fell dead...
---
John Harper

-

1-21-2019 at 04:37 PM





Perhaps. I do know that beet sugar is involved in the US, probably more than cane sugar, not really into a debate about it. I really don't use the stuff, myself.

John
---
DaliDali

-

1-21-2019 at 04:40 PM



"While the overall impacts on climate remain uncertain, there is no clear evidence that ethanol is part of the solution rather than the problem. If anything, a ranking of nine energy sources in relation to global climate found that cellulosic and corn-based ethanol (E85) were ranked last of nine technologies with respect to climate, air pollution, land use, wildlife damage, and chemical waste"

https://e360.yale.edu/features/the_case_against_ethanol_bad_...
---
DaliDali

-

1-21-2019 at 04:41 PM





It's more than minor


https://e360.yale.edu/features/the_case_against_ethanol_bad_...

---
mxracer50

-

1-23-2019 at 03:52 PM





Have to be nuts getting anywhere close to that pipeline.
---
BajaParrothead

-

1-23-2019 at 04:46 PM




Havana Day Dreaming

---
BajaParrothead

-

1-23-2019 at 04:54 PM



https://www.usnews.com/news/world/articles/2019-01-22/death-...

After seeing the news of nearly 100 people that were killed in an explosion while they were tapping into the pipeline in central Mexico, I just read that the gov't has purchased over 500 tanker trucks to distribute the fuel. Those trucks will have armed soldiers on board to protect the loads.
---
David K

-

1-23-2019 at 04:57 PM





Great article... thanks.
---
55steve

-

1-23-2019 at 08:17 PM



Fuel bandits standing knee-deep...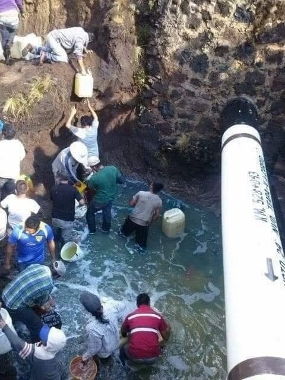 ---
55steve

-

1-23-2019 at 08:22 PM



Maybe this will help - kinda doubt it but there's always hope!

"Octane ratings are not indicators of the energy content of fuels. (See Effects below and Heat of combustion). They are only a measure of the fuel's tendency to burn in a controlled manner, rather than exploding in an uncontrolled manner.[3] Where the octane number is raised by blending in ethanol, energy content per volume is reduced. Ethanol BTUs can be compared with gasoline BTUs in heat of combustion tables."

Source: https://en.wikipedia.org/wiki/Octane_rating
---
Knock Knock ?
MrBillM

-

1-24-2019 at 05:01 PM



OK, moving on from knocking Ethanol, the question IS .................

Given that LEAD and MTBE are out, WHAT cost-effective and environmentally-acceptable alternative would be preferable for producing gasoline in the required octanes ?
---
PaulW

-

1-25-2019 at 08:24 AM



Mexico latest solution is a proposal to obtain hundreds of US sourced fuel trucks. I guess they would turn off the pipeline flow and just the trucks for supply? Major issue is bureaucracy approval os such a scheme. No ethanol in Mexico which is a good thing, IMO.

---
Hook

-

1-25-2019 at 12:13 PM





Truck hijackings have already begun, though. Full, of course, not empty.




---