amirravon

-

11-19-2022 at 04:01 PM



Toke my 80 year old uncle to fish SJDC from November 14 to 18 Plenty of Dorado and some Wahoo, Also we got one Sailfish (released). Water temp unavailable due to none of the panga had a working meter, Tuna are almost none. Nice weather and very good Panga operation out of La Playta / SJDC Marina by Erik with Gordo banks Panga.

Ive also fished from the marina break-wall at day/night for Snook and Small snappers.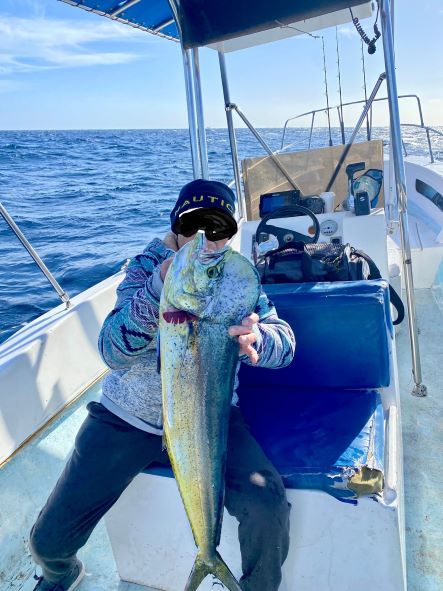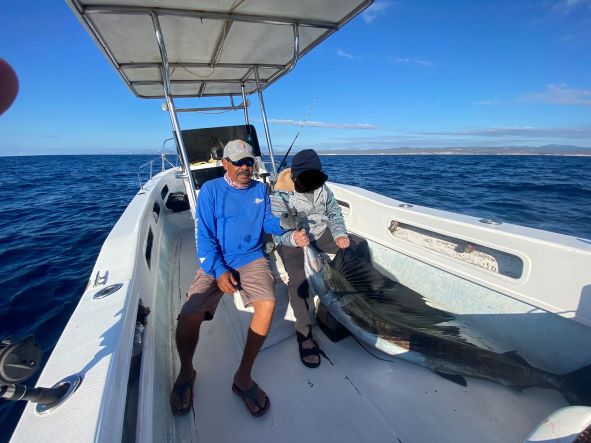 ---
Cancamo

-

11-19-2022 at 06:28 PM



FYI,





If the intention is for the sail fish to survive a "release", it should never come out of the water. Good chance that billfish died..... for a photo.

This for various reasons, including damaging the protective coating that is found on the skin, damaging internal organs that can't handle being dragged over a gunnel, and of course lack of oxygen to the gills, just to name a few.
Ever wonder why fish tagging is done while the animal stays in the water without handling.

Nonetheless, good for you to get out on the water with your uncle.

billfish.org/educational/proper-billfish-handling-techniques



---
Don Jorge

-

11-20-2022 at 08:00 AM



Nice work especially getting yiur uncle out and on fish!

Thanks for the report!
---
basautter

-

11-20-2022 at 11:06 AM



Cool! Thanks for the report.


---
bajaric

-

11-20-2022 at 04:24 PM



That is great you and your uncle went out and caught some fish, and him 80 years old! Awesome! But yeah, catch and release is better if the fish is left in the water, after it came over the side maybe better to make a bunch of fish tacos --

Not easy to release a fish with a long sharp bill in the water, I would try and hold the bill and snip the hook off with wire cutters, don't know how else you could do it and release the fish unharmed.
---