aburruss

-

11-18-2020 at 06:28 PM



Hey everyone. On Dec 27th, 2020, I'll be leaving San Diego, heading to San Juanico, via MEX-5. If anyone has anything that they are unable to get in Baja, but can get in the US (Amazon, Costco, car parts, etc), please let me know. I'm happy to throw them in the truck or on my trailer, and bring them down with me.

I can meet you anywhere along the way. I'll be going to San Juanico from the north (San Ignacio); I don't think I'll get over to the Loreto/Mulege side on MEX-1.

Standard disclaimer applies: Nothing illegal, stolen, or dangerous. Nothing that requires me to pay a fee at customs.

Happy to help any way I can be of service!
---
pacificobob

-

11-19-2020 at 09:02 AM



there is a small parcel i need to get to baja. is there a place in your vehicle that is unlikely to be searched? thanks!
---
aburruss

-

12-17-2020 at 11:48 AM



BUMP to the top as a reminder. This offer is still out for anyone who needs anything brought down next week. I've got one taker already that I'll be meeting in Viscaino (and it's not pacificobob's shady request).

---
BajaBlanca

-

12-18-2020 at 04:58 PM





---
BajaBlanca

-

12-28-2020 at 02:53 PM



We ended up meeting in San Ignacio! What fun to meet him and his wife and the 4 kids!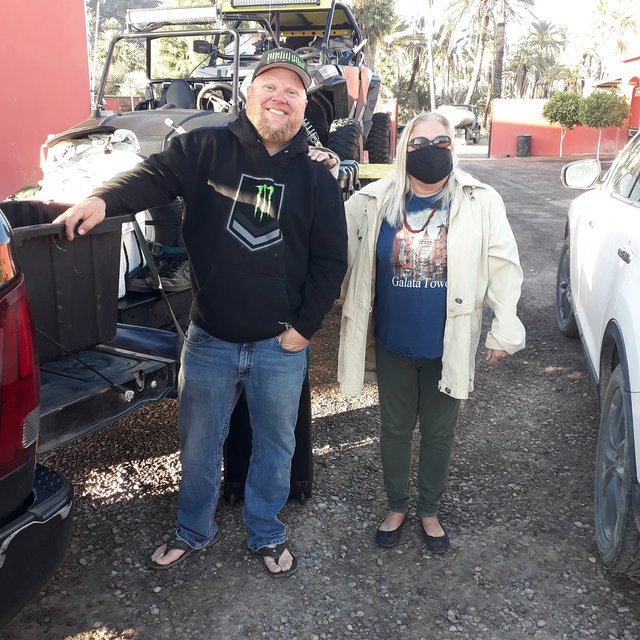 This photo was taken at a little after 8 am, it was chilly!

Thanks so much! Separate post to be made with more photos
---