Marc

-

6-21-2022 at 08:33 AM



Any of you Old Salts remember the Jumbo floating restaurant in Hong Kong?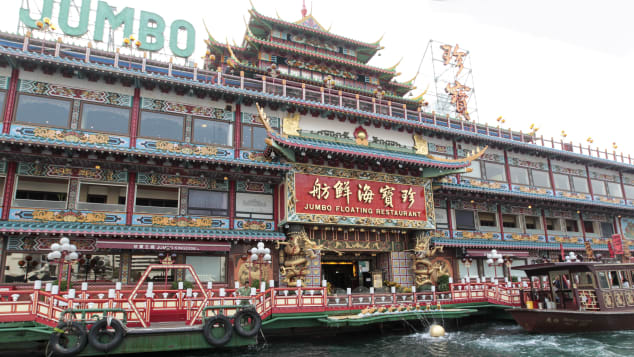 ---
chippy

-

6-21-2022 at 08:37 AM



I certainly do. It's bad enough to go out of business but then capsize



[Edited on 6-21-2022 by chippy]
---
David K

-

6-21-2022 at 09:10 AM



Yes, when I was there (Aberdeen Harbor), there were two floating restaurants. I think we ate at the one called Tai Pak? Famous for preparing the freshest sea food... that you pointed to as they swam in tanks.
This was in 1970.
You got to the restaurant, from the dock, by a rowboat piloted by an old woman using a single long oar out the back end.
Those were my memories at age twelve!

Here they are in a 1967 photo: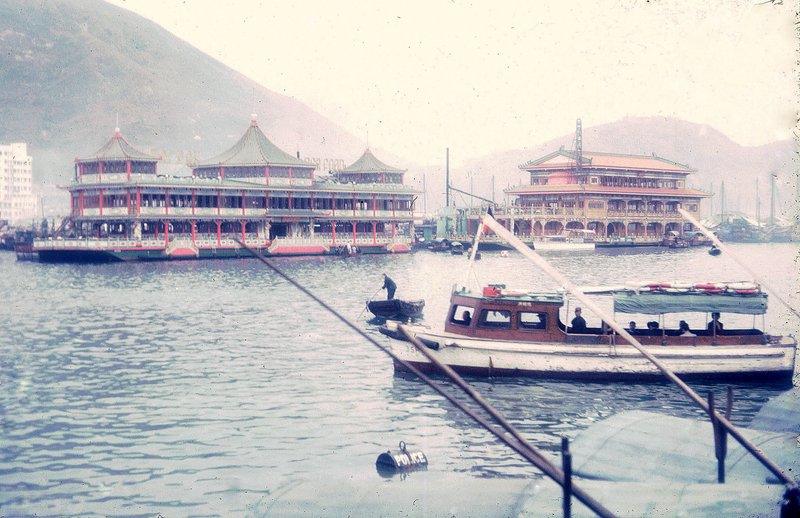 [Edited on 6-21-2022 by David K]
---
Howard

-

6-21-2022 at 09:13 AM



It was just a few years ago that we had the Drunken Shrimp where they put the live shrimp in a heated alcohol. I swear I could her those shrimp scream.

I wonder how much it was insured for when it mysteriously sank?

[Edited on 6-21-2022 by Howard]
---
TMW

-

6-21-2022 at 11:24 AM



I remember Hong Kong well from the USS Kitty Hawk Feb. 1966 and Feb. 1967. The floating restaurants had delicious food and the bars had pretty women.
---
baja Steve

-

6-21-2022 at 12:03 PM



I was also on the Kitty Hawk and renumber It welll. I was a flight deck hot suite man
---
TMW

-

6-21-2022 at 12:39 PM



My 1st cruise I work on the hanger deck part of a check crew team on the RA5C aircraft. 2nd cruise I work the flight deck, same aircraft.
---
pacificobob

-

6-22-2022 at 09:30 AM



My first time was with the USN too. On CVA34 oriskany.
I was also there at least once a month for 22 years prior to retirement for work.
The " new York of Asia" love that place.
---
Lee

-

6-22-2022 at 09:31 PM



Don't recall why the USS Ogden LPD-5 was in Hong Kong in '65 but remember wandering around, took a ferry to Kowloon, red light district. Eye opener for an 18 y.o.


---
BajaBlanca

-

6-23-2022 at 02:48 AM



I have never been there but would love to go!
---
Keep the hope alive!
Howard

-

6-24-2022 at 08:02 AM



It might not be over after all.

https://www.msn.com/en-us/news/world/mystery-deepens-over-fa...
---
"Has not been profitable since 2013"
AKgringo

-

6-24-2022 at 08:12 AM



I think it is over!
---